Individual 1:1 Sessions With Theresa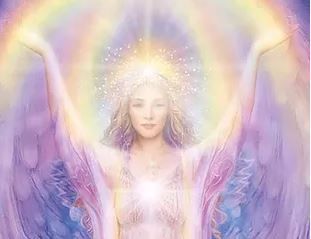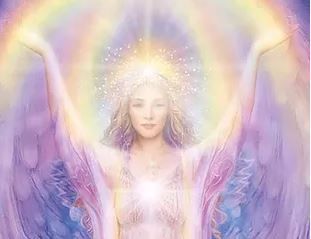 Individual 1:1 Sessions With Theresa
Welcome to our 1:1 Session page. There are both pre-recorded and LIVE session options. We're excited to get to work with you! Working with Theresa is focused on Ascension and personal growth. Often your questions are more centered around spiritual growth than you might know. Packages are also available. If you are not sure what type of session feels right to you, please feel free to contact our team. More than likely you will only need 30 minutes for an in depth reading and sometimes people like to buy an hour long session and spend 30 minutes on intuitive guidance and 30 minutes on healing (karmic clearing, Rays of Light Therapy, etc.)
Have a Quick Question? CLICK HERE
Types of 1:1 sessions Theresa offers:
Enhance Your Spiritual Gifts - If you would like guidance on how to improve your intuitive readings and services, there is something BIG for you here. Bring your cards, be prepared to give a reading, and we will give you insights on your blind spots and offer Light Code Activations of your gifts as well. Perfect for professionals and those starting out in this field.

Manifestation Pow-Wow - let's work together 1:1 for manifesting what you want. Come to the session with your list. When you tell Theresa what you want to experience, she brings in the Beings of Light and Rays of Light that manifest whatever is on your list. If you need help with creating the list, we can do that at the beginning of the session. It is often helpful in knowing how to word that properly. She teaches you methods of manifesting outside of a session as well. You literally can have anything your heart desires. (live sessions only)

Ray of Light Therapy - useful for physical healing, emotional reset, raising your frequency, and creating Attunements that are customized to you and your needs. Multiple topics can be addressed at once. If you need an energetic pick me up, this is great for you. All sessions of this type typically include DNA upgrades and Light Code Downloads that are provided in a meditative state.

Karmic Clearing & Soul Retrieval - this for of healing often is included in many Ray of Light Transmission sessions and can create huge breakthroughs in your life. Of course every experience is different based upon your willingness and soul-readiness to release a lesson. Often times things shift out of your life that bothered you or no longer necessary to experience, allowing a new way of being to emerge in your life. It's powerful and also relief is felt for days afterwards.

Fertility - There is a large number of souls of a higher vibration than we have seen on planet earth for some time ready to meet their parents. A few have trickled in and many more are waiting for their mother's body to be ready. Spirit has asked me to help a group of women ready to birth children to help bring in the higher vibrational children here to help change the trajectory of humanity. Much is to be said on this topic of how to create that for you and how our bodies became this way. None of it your fault. We show you ways and offer healing from prenatal fertility all of the way through conception. Some of this will include dietary changes to help the body detox physically and mentally. This is offered as a package that you can renew monthly. Ironically, this work also increases abundance.

Abundance - In this session we work with the Rays of Light and Beings of Light to adjust any mental blocks, beliefs, and past lives affecting your ability to manifest money or success. We place you in a meditative state. If there is anything holding you back, we clear the path for money and success to arrive and we place you in a vibration and alignment to match those things you desire. Some of this will include karmic clearing and healing of past lives and ancestral experiences with wealth. Learning hara line alignment is great for this.

Spiritual Mentorship - If you are a healing arts professional, this has been created for you. If you are a card reader and want a way to improve your readings, we offer that. We can teach you ways to keep your energy clear and multiple healing techniques. If you are a healing arts professional and want to teach these techniques to your tribe, we would love to teach you a technique or two that you resonate with. Get in touch and we can teach many things like energy scanning, tibetan chakra toning, hara line alignment and much more. These tools are also great for use on yourself in between clients, too. Also, if you want to learn how to use the Sprays of Light in a healing session, please let us know. We also have a series of videos on Vimeo that assist with multiple subjects for professionals.

DNA Upgrade & Activation - This is a form of distance healing session that is held live with Theresa. DNA is activated, which aligns you to your Divine Blueprint. Comes with a DNA Activation Spray of Light to use daily for 30 Days.

Akashic Records Reading - Would you like to connect to your own personal Akashic Records? It often is very healing and you can feel your own Divine Presence and the Gates of Heaven open for you. It can often be quite calming and regenerative. It provides healing in a different way and also intuitive guidance.

Order of the Alpha & Omega Initiation - This is an initiation that comes straight from Source and provides a declaration to living a path of the Light. It is profound and will shift your path indefinitely in this lifetime, so that you are protected and always guided to be walking the path of Light, free of interference.
This work resonates with those who walk the path of the Ascended Masters and who are dedicated to a service in alignment with and dedicated to the Light.
If you are looking for solutions rather than labels to problems, you have come to the right place. The 1:1 Sessions are molded to your needs and built personally for you in collaboration with Theresa and suggestions made by the Beings of Light.

Many report feeling more empowered, lighter, and excited to use the tools learned. These are life changing solutions channeled from Spirit. Some tools Theresa has personally used for as long as 20 years that were taught by the Angels and Beings of Light.
The guidance received will be very specific and thoroughly detailed.
Please keep in mind, Theresa does not fix your problems for you. She empowers you to be your own healer and oracle. Any healing completed is decided between you and hour IAM Presence. If you are a professional healer or intuitive and want to become a better one, we have great tools for you. We would love to teach you tools to teach your clients as well.
This isn't Reiki, this is Source Energy and you work directly with the Masters of the Light that create huge life changes for the better. It connects to the core of the subject.
Please keep in mind that the messages delivered are for the purpose of spiritual support and we are not here to do the work for you. You are the master of your own life.
***Please note: Only the LIVE 1:1 sessions are scheduled. If you need a date and time for your reading, please book a LIVE 1:1 session reading. The pre-recorded sessions are recorded in between scheduled sessions and are done so when the energy is right for channeling. There is no scheduled date or time for the pre-recorded readings that are not live. These sessions are offered at a reduced rate and are delivered when the energy is right for doing so. Please also keep in mind that there may be readings in line in front of yours.
If the above resonates, we look forward to working with you.
*Image source: Pinterest.
Client Testimony:
"One of my most favorite things about her is how she tells stories and the ones that she tells during what would otherwise seem like tangents are divinely guided to be told to provide answers to questions that I have not even asked yet but planned to. Her stories share how she learned from the experience I am going through and because of that I find her so relatable. Her 1:1 Sessions and Live Events are like hanging out with friends and I feel understood. Those group containers are Divinely orchestrated and simply divine." -Grace (USA)
"If you are ready for some shifting, Theresa is the one to go to. I love her enthusiasm. I was just writing in my journal questioning my block with my partner and then I read her recent post on social media about emotional honesty. Now I know! She is a beautiful gift, and I am beyond appreciative." - Christina (Canada)
"My experience with Theresa in her intuitive and healing sessions have been life changing. I feet safe, understood, and guided through my challenges in a beautiful atmosphere of breath and depth of knowledge as well as incredible humility and sense of humour. Recently, I had a healing session with her which was incredibly touching and helped me move into a peaceful, balanced and loving space. I am grateful for her kindness, humility, and honesty. I am looking forward to learning more in our spiritual mentoring sessions with her. Wherever you are on your journey, she will help you navigate safely towards your goals." - Magdalena (Australia)